Howto - Photobucket.
Photobucket provide a pre-formatted IMG link that you can cut/past into your post, you don't need to use the insert Image link tool (which will cause double IMG tags if you do).
You can setup your photobucket account to display the IMG code alongside your photos as you open them. On your photobucket page, use the tab menu across the top and under "Album Settings" ensure the Links option has IMG code ticked. This means the IMG code will be available for you to cut-n-paste into your forum thread as soon as you have the photo open in photobucket.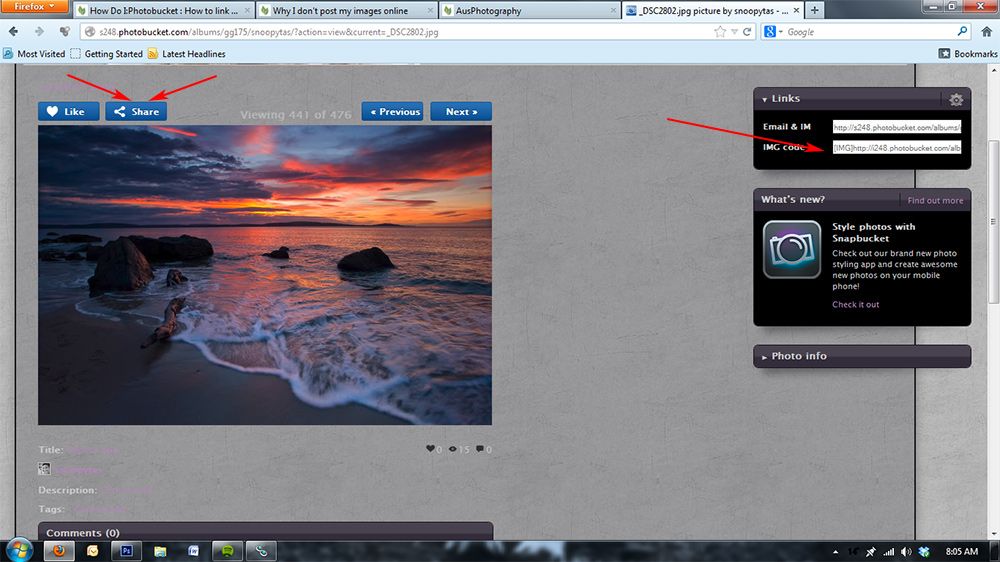 Note the IMG code on the right
Also note the SHARE option, Click that and a pop-up window is displayed with a range of codes for sharing your photo on the net.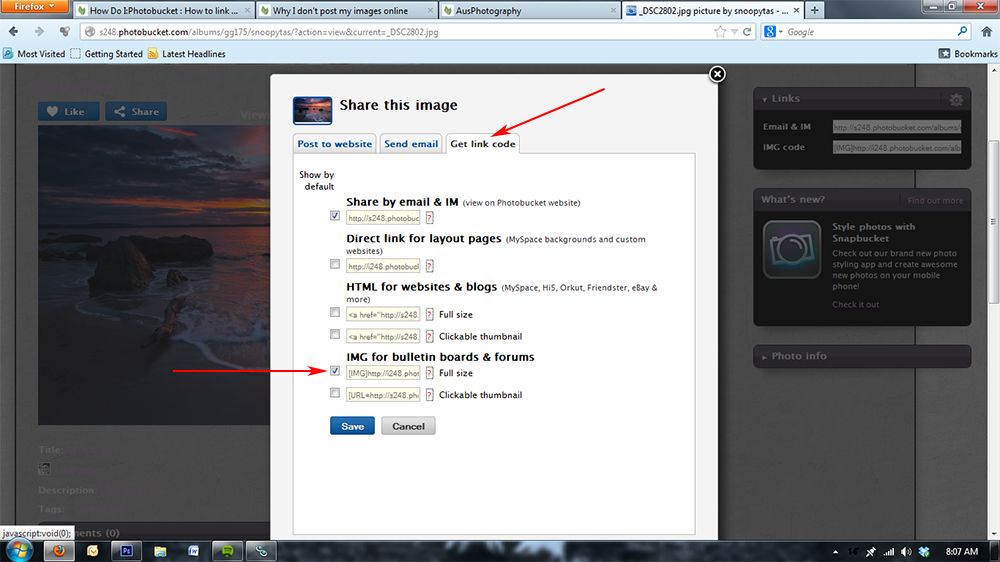 You can copy the IMG code from this pop-up
Then when you start your thread on Ausphotography, it is just a matter of pasting the code into your thread